'I fought in the reorganisation of '93', the comic above Cecile's desk says. Her colleague Yury looks at it with a wry smile on his face, while he complains about the new CRM-system that's being introduced now.
'It's not even the system itself, it's just that we haven't even properly merged the departments. And we're still clearing up the mess of the transformation to the new client approach, which isn't running smoothly yet by any means.'
'Right,' Cecile adds, 'and then we're not even talking about the internal move that was supposed to be done in a jiffy. I think I still can't reach the team directory.'
On and on it goes. Unfortunately, this is not an exception anymore.
The phrase 'nothing is as constant as change' has become a euphemism by now.
Many organisations we work with are trying to work on three or more changes at once, changes which often ask a lot of people. One isn't even finished properly yet, or the next one tumbles on top of it.
This way, change processes are handled more and more in panic-mode. Go-go-go, because the urgency is high and it has to change.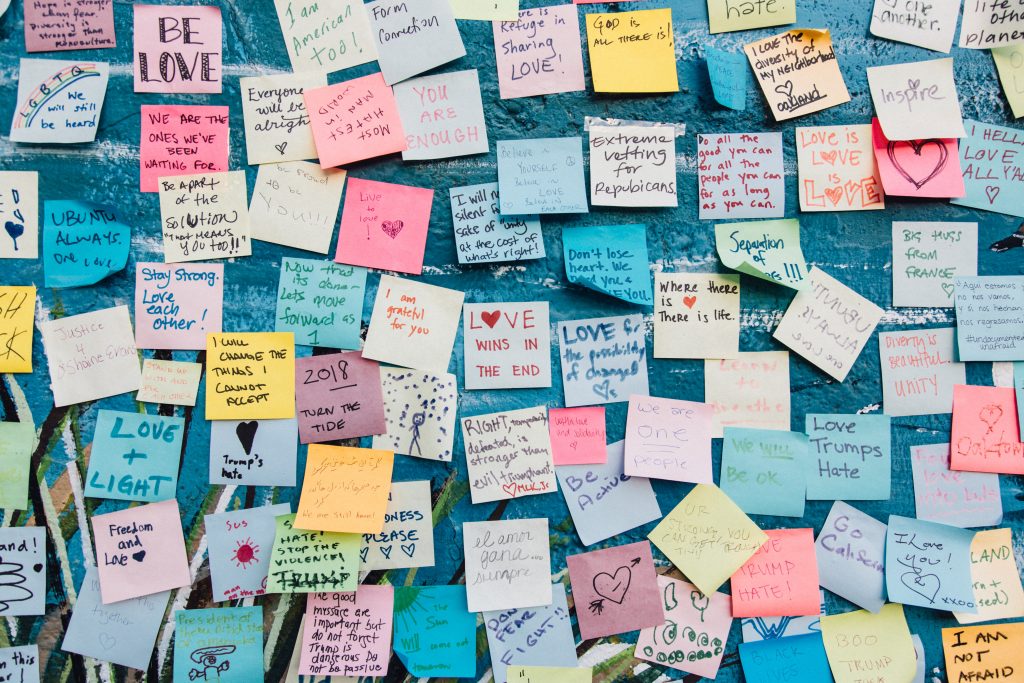 What do changes which follow each other at such high speed, still deliver?
Let's have a look at what (time) pressure does to the effectivity of change in other areas.
Within (top)sports, obviously training -and therefor stressing the system- is crucial, but the growth only takes place during recovery. Dutch top-skater Sven Kramer has emphasized this for years: 'My most important training is resting.'
Plants grow harder and better by trimming them regularly. Only if you let the self-recovery capabilities do their job though. So by leaving it alone after.
Human cells turn out to work like this as well. Research about the effects of intermittent fasting (alternating eating normally and fasting) on health, shows that cells go into recovery mode if they are temporarily deprived of the intake of food. The go-go-go mode stops for a bit and gives space to recovery. A process of so-called 'autophagy' starts, in which cells are shown to repair and strengthen themselves.
It's the essence of antifragility: growing stronger by being exposed to stress.
They all come down to: challenge the system – even break it a little bit – and give it the rest it needs to restore and enforce itself.
Posttraumatic growth, is what Taleb calls it. He introduces the 'barbell-strategy' to allow antifragility to do its job: mixing risk and experimentation with enough conservative actions.
Translated to organisational change: keep enough as it is and get to work with a small part at first. Experiment, try out new things, introduce new ways, but not all at once and all the time. This way you ensure the system has the necessary space to recover and learn, both from mistakes and from successes.
When the pressure on the organisation is high, the inclination to keep on running is high as well. Recovery then gets forgotten.
In change processes you always break, or disrupt, something as well: the old habits and the function they had are replaced by something else, something yet unknown. The function of this disruption is to create something better, stronger. But then it is necessary to, against the natural inclination, build in space and time for recovery. So that the foundation of the organisation, the underpinning 'truths' and habits, get a chance to set itself in the new way.
More often than not it's the seemingly small actions and interventions that make the difference more than big programmes. Just like by fasting two days a week, the entire system is set in motion, also on non-fasting days. In a subtle, yet very fundamental way.
How to use this in organisational change?
First of all by realising the need to build in space for recovery, alongside challenging and stretching the system.
What you can do for that, is normalise the speed of change a bit. Build in off-time, giving the system the chance to set, taking in the new situation.
Also, and maybe especially, when the need for change is high. Because you need this self-recovery capability of your organisation so badly.
Go for it hard and full-on at times, experiment on the edge of your capabilities, and then create time for reflection; to let it all sink in, get sturdy and if need be gain strength again for the next round.
Intermittent changing, you could call it.